Our Story
The Spice Route started on a tiny croft or small holding in the far north west of Scotland, 12 miles south of Cape Wrath on the shores of Loch Inchard. An unusual location for an establishment specialising in authentic regional Indian and Sri Lankan cuisine you might think but perhaps not when you get to know us.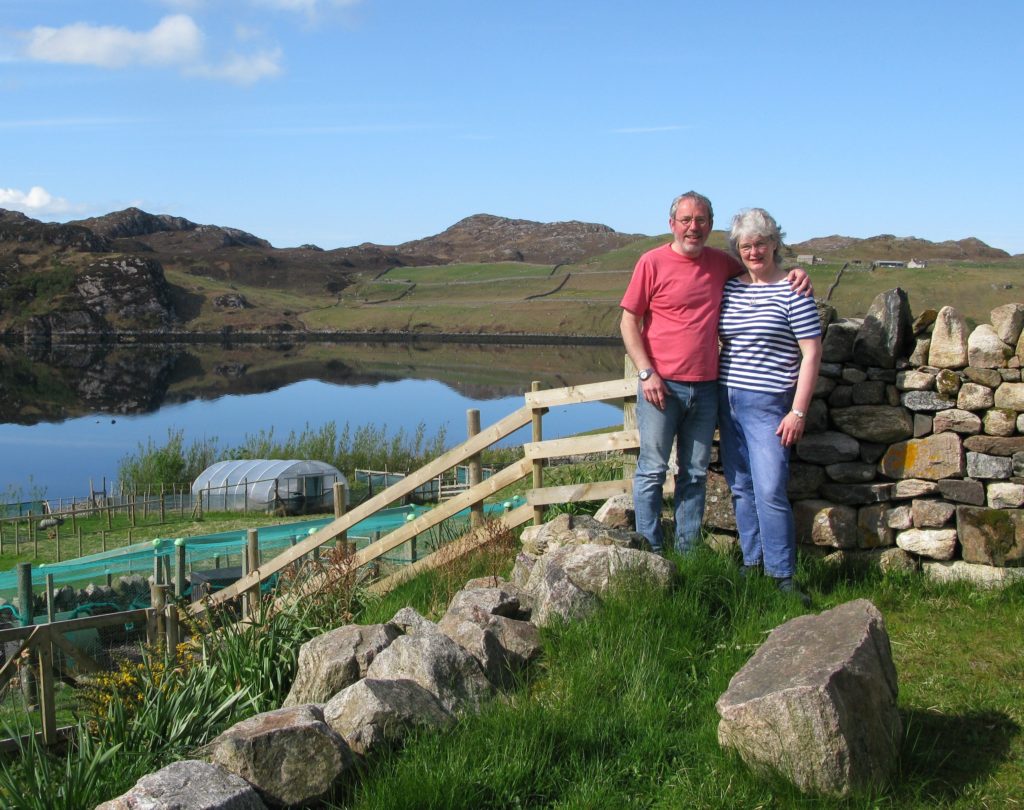 For Mike curry has been a passion for almost 30 years, Lucy trained as a chef after leaving school but 'parked' the qualification until we sought a small business idea to help support our crofting lifestyle. Crofting has been a way of life in the Scottish Highlands for 200 years but these small holdings were rarely viable in their own right and crofters always sought income from other sources. 100 years ago this might have been herring fishing and processing, today it can be authentic regional Indian cuisine.
Our journey along the spice route started in Istanbul, Turkey in the late 1980's where we had the privilege to live and work as expatriates for several years alongside colleagues from all over the world. It was here that we were introduced first hand to cooking authentic Indian cuisine and we enjoyed weekends stocking up with ingredients in Istanbul's famous Spice Bazaar.
In the 1990's we moved to the Sultanate of Oman where Indian migrants from Mumbai and Kerala ran superb small restaurants where you could find the most amazing selection of curries and dals to try.
After returning to the UK in 1994 Mike became a regular visitor to India and business meetings required travel to all parts of the sub-continent. There were opportunities to sample the cuisine along the way and learn how many of the dishes were made. It was much later in 2012 over dinner one night with friends in Mumbai that the idea of introducing folk back home to the intricate and subtle flavours of food from the different regions of India was born.
Six years on we developed a successful small business making and selling authentic regional Indian and Sri Lankan food in the North West Highlands alongside the development, production and distribution of these cookery courses. Now based in Aberdeenshiew we continue to develop our business by sharing our passion for Authentic Regional Indian and Sri Lankan food. We hope you enjoy your journey along the spice route with us.