Christmas Curry Packs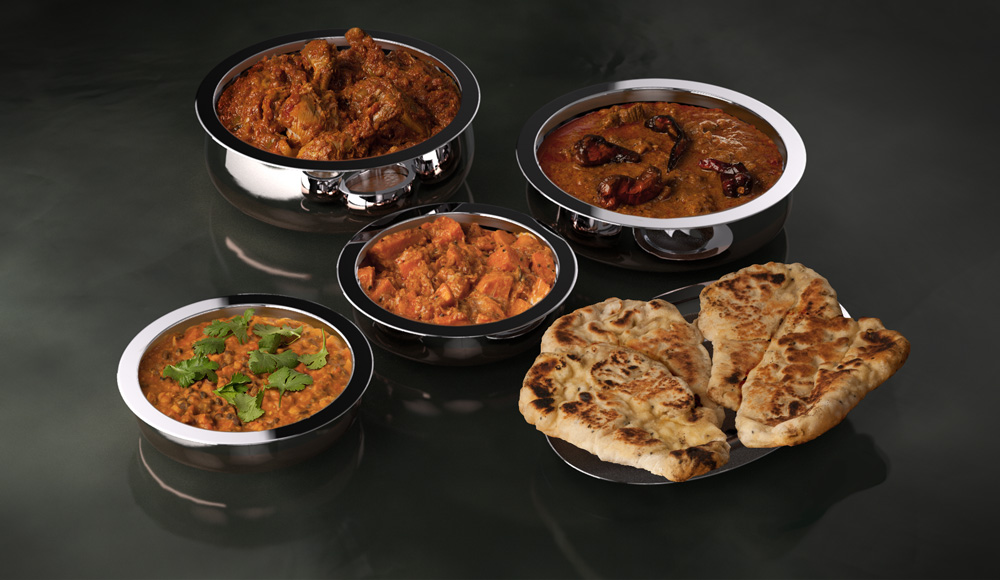 Make entertaining friends and family over the Christmas and New Year Holiday a breeze. Order one of our Christmas Curry packs for your freezer and at just £10/head you have a ready made dinner party. Just defrost the pack and pop it in the oven or microwave.
Medium Curry Pack £40
(3 meat main dishes, 1 vegetable side dish, pakora, rice and naan)
Large Curry Pack £60
(4 meat main dishes, 2 vegetable side dishes, pakora, rice and naan)
Delivery or collection will be from the 15th – 21st December, we'll confirm details on receipt of your order. Please note we are only able to deliver to local customers or those along one of our monthly delivery routes, we are unable to offer mail or courier delivery for these items.
To order one fill in the form below and click send or call us on 01971 521301