Vegan Dal Collection

Punjabi Black Dal – A delicious black Dal with smoky black cardamom
Panchmel Dal – A wonderfully textured "five-jewelled" Dal from Rajasthan
Paripoo – An exquisite coconut Dal from Sri Lanka
Quick and simple to make, delicious and nutritious – our kits include speciality lentils, spices and detailed instructions – you just need to add a few store cupboard ingredients like onions, garlic, ginger and coconut milk then hey presto, you will have a Dal to die for and you'll know how to make the next one yourself. Or, you can always treat yourself to another one just to make sure you got it right.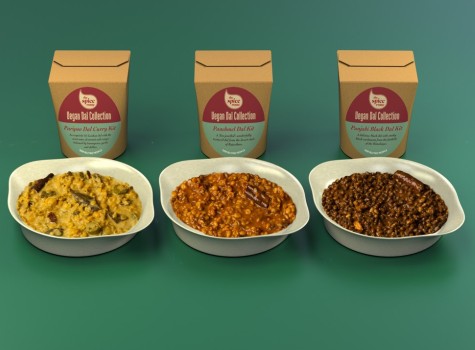 Available from our curry hut on Rhuvoult or at great grocery shops, deli's and other outlets throughout Sutherland and Ross-shire.
Each kit serves two as a main meal or four as a side dish, just £4.00 each.